bagno alhambra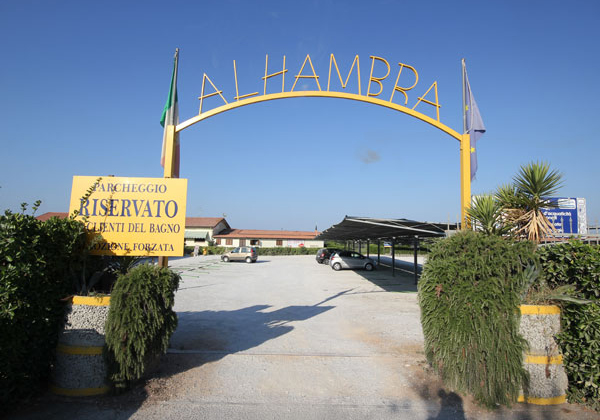 Bagno Alhambra was founded in 1927 by the Giannini family, and is now one of the most welcoming bagnos in Viareggio.
Over the years there have been many improvements to our facilities to meet the needs of our customers.
Those who spend their holidays at the sea, are looking for a welcoming, pleasing and elegant environment with modern technology. These are requisites we offer.
We are situated south of the port of Viareggio on the edge of the Migliarino National Park S Rossore, with a magnificent beach 50 metres wide and 200 metres long, with 200 umbrellas for our customers.
We also have a swimming pool with sea water. This is a good sized pool, which has an area for swimming , a children's pool and hydro-massage pool. We also offer swimming and aequagym courses with qualified instructors. Bagno Alhambra is also equiped with 50 cabins and a bar providing tasty sandwiches, snacks and light meals. We also have a garden where our customers can enjoy their snacks, and a play area for the children.
One can either telephone or come and see us. Ours is the most fabulous beach in the Versilia, where families with small children can spend a relaxing holiday.
We also meet the needs of older children with five a side football, volley ball and table tennis set apart from the umbrellas, voiding confusion.
Photogallery of Bagno Alhambra